Dr Lektroluv remixes, ear plugs & party pics

There's going to be remixes of Dr Lektroluv's 'Discothèque' track and Mixmag is hosting the first one by Kolombo.






The Dr has just updated his Spotify playlist with some new bangers. Listen up!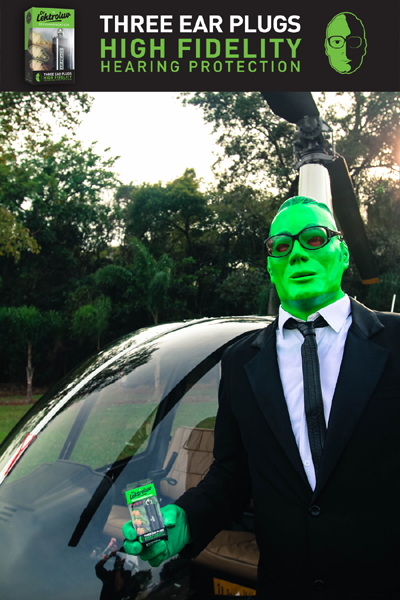 Together with EarPeace, Dr Lektroluv made some cool custom ear plugs. You can get them in the Lektroluv Shop, on Juno, Decks,...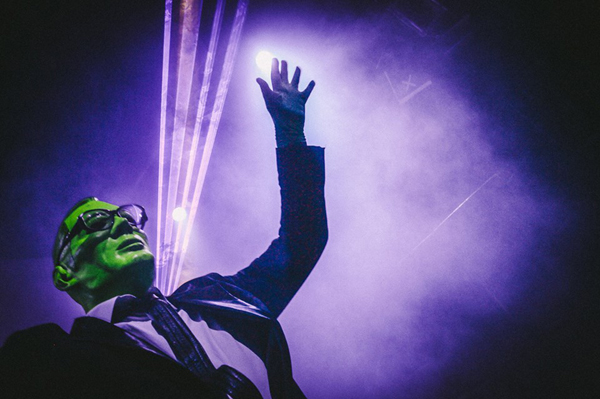 The Dr has recently been touring through China and Brazil. You can find the pics on his Facebook page.




---
New Modek EP, mixtape & remix

After massive releases like Clown In My Kitchen, Haunt and The Brink, Modek no longer needs an introduction. We're happy to welcome him back on Lektroluv with what looks to be one of the biggest tracks of 2014: 'Hidden'. A mean but ultra funky bassline that will make crowds lose their pants, no doubt! 'Get On' is a bleepy monster with a great drop. More crowd mayhem is to be expected with that one. The EP ends with 'The Goddess', an adventurous electro tune. Oldschool vibes, but with that special Modek twist. "Now you see me, now you don't!"

You can listen to this EP on Soundcloud & Youtube and buy it on Beatport or iTunes.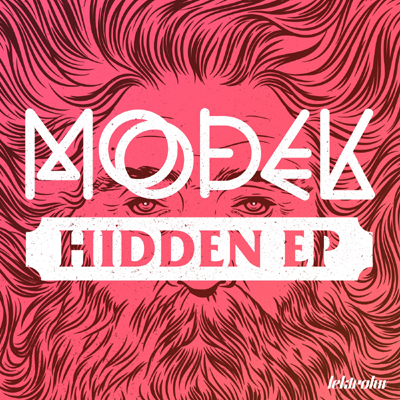 Modek did a podcast for Wiperbeat. You can hear it on Soundcloud.

Tracklist:
1. Djedjotronic - LSD
2. Borussia - RPM Jam 3
4. Swords - Fantasy
5. Klangfarbe Antifeind - Gallones
6. Jensen Interceptor - Symptoms
6. Mumbai Science - Whistleblower
7. Modek - The Goddess
8. Kiwi - The Mara (Duke Dumont Remix)
9. The Freaksters - Grandpapino
10. Obeyah - Helicopter Riddim
11. Stephane 1993 - Plaques
12. MTCD - Live D
13. Made In Paris - Your Body (Bobble Remix)
14. S-File - Bliss
15. Don Rimini - Adam & Eve
16. Redux - Acid Trap
17. Kid Gloves - Third Round
18. Modek - Hidden
19. Vuiton - MFB
20. Wuki - Hot
21. Modek - Get On
22. Fukkk Offf - Rave Is King (Modek Remix)
23. Valy Mo - Tokyo Neon
24. Nimmo & The Gauntletts - Others (Joe Goddard Remix)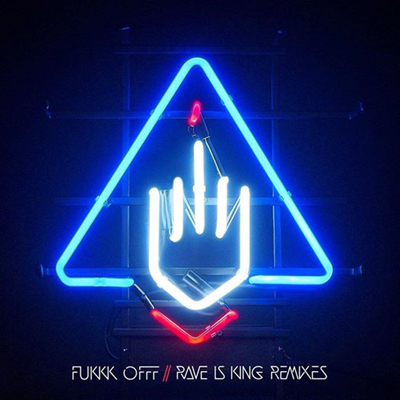 Modek also did a remix of the electro classic 'Rave Is King'. You can listen to it on Soundcloud.




---
The Subs live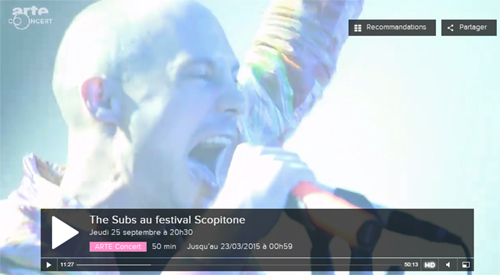 The complete concert from The Subs in Nantes got recorded by Arte and you can watch it here.

In the meantime the after movie of their gig at this year's Dour festival also surfaced. Check it out!




---
Lektroluv artists on the road

DR LEKTROLUV
25/10/2014 // LE CADRAN, LIEGE, BELGIUM
15/11/2014 // VISUAL SET: WE ARE ELECTRIC, KLOKGEBOUW, EINDHOVEN, NL

MUMBAI SCIENCE
Oct 11 Carbon Nightclub Galway, Ireland
Oct 17 The Nest London, United Kingdom
Oct 18 FIESTA DES SUDS Marseille, France
Nov 08 I Love Techno Ghent, Belgium

MODEK
Oct 25 Manege Tienen, Belgium
Nov 15 TBA Bordeaux, France




---
Lektroluv artists on the road

The Dr is getting ready for his first China tour!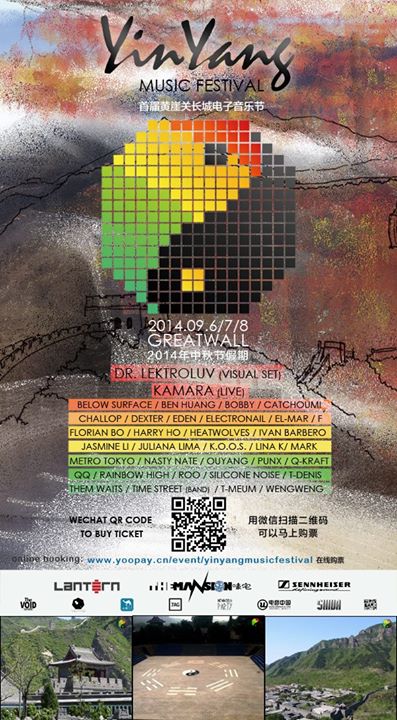 DR LEKTROLUV
04/09/2014 // CHINA TOUR: ARKHAM, SHANGHAI
06/09/2014 // CHINA TOUR: ELEMENTS CLUB (VISUAL SET), BEIJING (VISUAL SET)
07/09/2014 // CHINA TOUR: YINYANG MUSIC FESTIVAL, BEIJING (VISUAL SET)
12/09/2014 // CHINA TOUR: ENZO CLUB, NANNJING (VISUAL SET)
13/09/2014 // CHINA TOUR: VOID, NANNTONG

THE SUBS
6-9-2014 Crammerock, Stekene, BE
20-9-2014 Scopitone Festival, Nantes, FR

MUMBAI SCIENCE
Sep 06 Inox Park Festival Paris, France
Sep 20 Scopitone Festival Nantes, France




---
Fresh mixtapes

Sharooz, who just released his Terminus EP on Lektroluv, did a mix for Club Mod.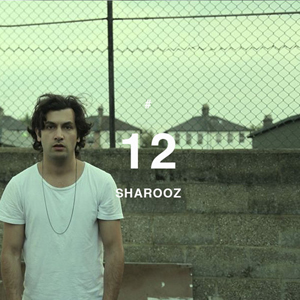 The latest Mumbai Science podcast can be found on i-D magazine.







---
Free download

Mumbai Science deliver a playful, acid-inspired remake of The Moon 'Blow The Speakers'.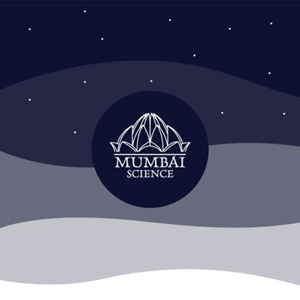 Having only recently released their highly acclaimed debut album 'Déjà Vu', the Belgian duo now shares one of their private festival weapons. Building on the raw, raucous synthesizers from the original, Mumbai science add their own quirky twist in this smashing rework. The duo stripped the original track – a Belgian cult-record from early 2000 – from its retro-ish, colder components and adopted a more feminine approach. Guest vocalist April Rose (also known from the single 'Déjà Vu') re-recorded the vocal samples. Combined with acidy basslines, loony echo's and charming arpeggios, 'Blow The Speakers' becomes somewhat more of a spiritual trip.

Head over to Soundcloud for the free download!





---
<Previous 1, 2, 3, ..., 155, 156 Next>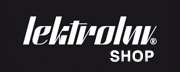 LATEST RELEASES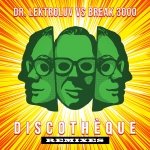 Dr. Lektroluv vs Break 3000
Discothèque Remixes
LL92D
Upcoming




Lektroluv LABELNIGHTS


BOOKINGS: info@lektroluv.be



Lektroluv roster



DR. LEKTROLUV
info: site - facebook - twitter
music: iTunes - Beatport
bookings: BE - NL - ROW
ASIA+AUSTRALIA - BRAZIL

THE SUBS
info: site - facebook
music: iTunes - Beatport
bookings: BE - NL - ROW

MUMBAI SCIENCE
info: site - facebook
music: iTunes - Beatport
bookings: BE - ROW

VNNR
info: facebook
music: iTunes - Beatport
bookings: worldwide

JAGERVERB
info: facebook
music: iTunes - Beatport
bookings: worldwide